CES – Las Vegas, NV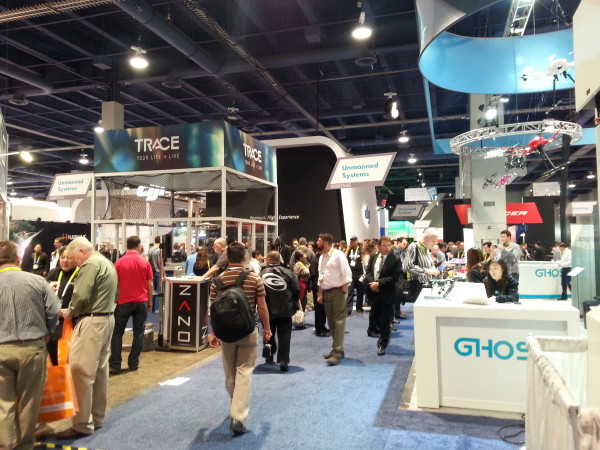 This year marks our inaugural attendance at CES. As we continue to grow, we are always on the lookout for potential new products or higher quality cables.
Our first impressions of CES are that it is a huge event and full of sensory overload. CES requires that you wade through booths upon endless booths of different companies and manufacturers pitching their products. While it is easy to be distracted by areas that offer exciting events such as drones flying around, we did our best to stay focused on the cables.

In walking the show floor, we did have a chance to check out some of the latest news on both HDMI and MHL. In particular, we asked about the new HDMI 2.0 and the new MHL 3.0 specification. We will definitely be looking into carrying HDMI 2.0 cables, however, unless you plan on running 4K resolution at 60 FPS you may not need this cable yet. We will also be looking at MHL 3.0 cables this year. The best thing about both of these though is that they are all backward compatible with previous specs so they will continue to work with most current devices.
While we did get to see the new Type C USB connector, perhaps the most abundant type of cable that we saw was the lightning cable for Apple products. There was no shortage of color and style.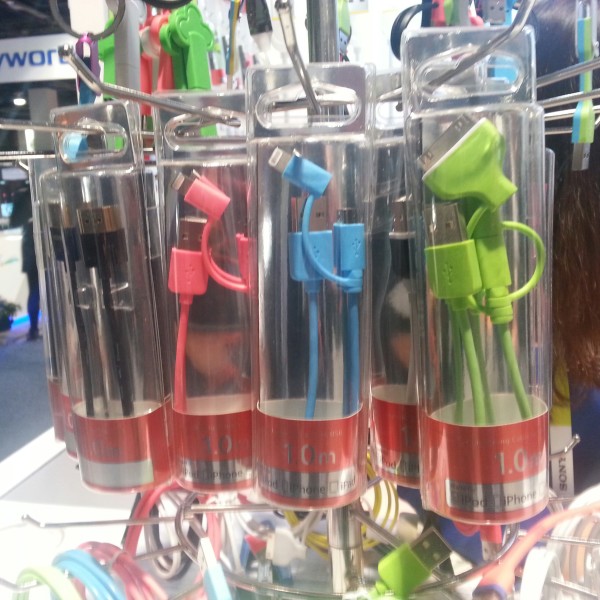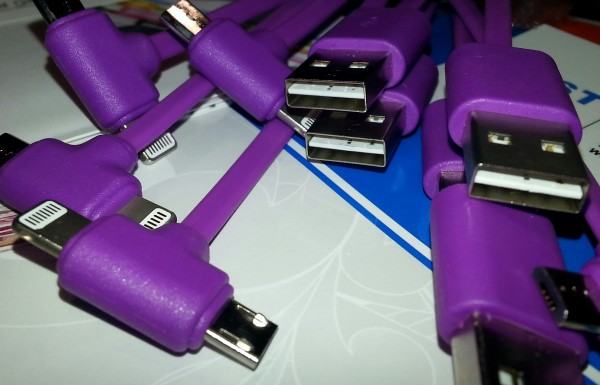 We paid attention to make sure the cables were MFi certified and were quality cables. The last photo above was particularly interesting due to the fact that it uses a reversible Type A USB connector. We just started dipping our toes into lightning cables but what kind of lightning cables would you want for you? Cables that have both micro USB and lightning plugs? Lightning cables that are flat? Or how about cables that light up and go fast when your phone is charging and slows down and shuts off when your phone is charged? What about color? Would you want the standard white or would you prefer to have all the colors of the rainbow available to you? Drop us a line and let us know!